Flickr's redesign makes it much easier to find your photo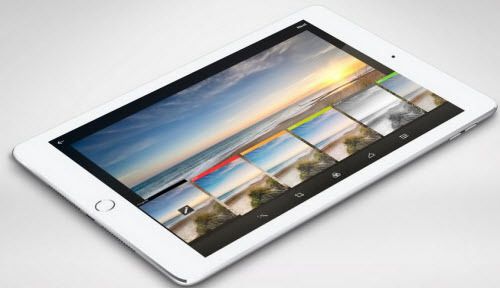 Yahoo is giving Flickr a big IQ boost.The company announced on Thursday it is refreshing its apps to take advantage of Flickr's image recognition abilities. The move is part of a greater effort to improve search, organizational features and streamline the uploading process, which will make it easier to move photos off your devices.
The iOS and Android apps have been reworked so the experience feels the same on both apps as well as on the web.
A revamped version of Camera Roll will let you view all the photos and videos you've ever uploaded to your Flickr account; you can sort your photo catalog by date or use a new "magic view" feature that automatically sorts your photos into categories, such as black and white, landscapes, screenshots and animals using image recognition.The feature will sort images into more than 60 categories so you can easily view similar photos at once.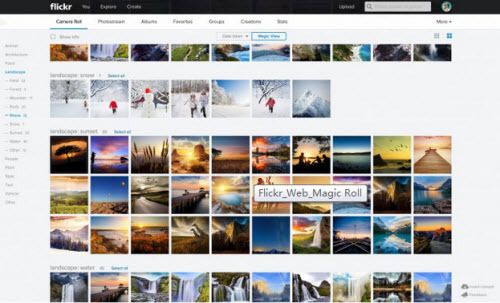 In addition, the service is leveraging its image recognition abilities to dramatically improve its search. Flickr is now better able to detect what type of photo you are looking for and weed out irrelevant results.
"Look for photos of the London Eye to find the giant Ferris wheel, and you will no longer find countless photos of eyes taken in London," Flickr's head of engineering, Tim Miller, wrote in a Tunblr post. "Instead, our new advanced search algorithms understand your intent and bring your higher quality results time after time. "
These search tools also apply to searching your own photos; you can look for images based on subject, such as specific holidays, locations or dates.
Finally, the update adds new uploading tools for Windows and Mac, permitting uploads up to 500,000 photos to one account as once. This is a good way to take advantage of that 1,000 GB of free storage Flickr offers.
Source: Mashable
Recommended:
You are sure to notice that your Mac is slower than before with more and more photos synced from iPhone, iPad or others. Is it caused by the piled-up photo files? NO! Every time you edit a photo, iPhoto on your Mac would store a backup of the original in a hidden place for keeping. You cannot image how much space would be wasted by the thousands of copies.
Try MacCare freely to scan and delete unneeded files like the backups of photos. What's more, It is able to track and uninstall unnecessary apps, monitor web traffic, space free i-Devices space and more in one click, for keeping your Mac and iOS devices clean and quick, and protecting them from any potential security risks.
You can follow MacCare on Facebook, Twitter and Google+ for more tips and tricks.