Report: iPhone 6S will feature 12MP camera, shoot 4k video
Published on August 28 2015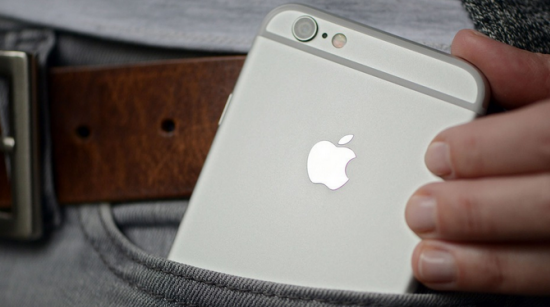 Just weeks before the iPhone 6S is said to be officially unveiled, key details about the phone's camera are coming out, according a report by 9to5mac's reliable Marc Gueman.
The back camera (which Apple calls the iSight) will now boast a higher resolution, up to 12MP after years with 8MP. That by itself won't make photos look significantly better. Instead, it's more likely the resolution was raised in order to make the iPhone capable of 4k video, according to the report.
But those aren't the only major camera upgrades. The front-facing camera will now be accompanied by flash for better-lit selfies.
Instead of upping the resolution every year, Apple chose to refine the 8MP sensor by increasing its size, and widening the aperture to f/2.2. The iPhone's back camera last got a resolution bump with the iPhone 4S in 2011.
But the problem with a higher megapixel camera is it could sacrifice low-light performance. To counteract the megapixel bump, Apple may choose to widen the aperture further to f/1.8.
In addition to the camera bumps, Apple is said to be adding animated wallpapers, similar to those found on the Apple Watch. The last update to iOS 9 included vibrant new wallpapers featuring a few different planets, and a set that showed clouds of multicolored dust against a dark background - both very Apple Watch-esque. It could mean these wallpapers will be animated on the lock screen.
Now that Apple has officially announced an event on Sept. 9, we're likely just a couple weeks away from full details on the next iPhones.
Recommended:
Generally, it is unnecessary to do a lot of maintenance for iPad or iPhone. But various of apps as well as the gigabytes of cache files fill up limited hard drive quickly. Uninstalling some outdated or useless applications directly is enough to fix? NO! There are tons of caches that are much tightly packed away. MacCare will give you a best solution of improving iOS device performace, scanning every file, detecting all junks and freeing up space completely and securely!
You can follow MacCare Studio on Facebook, Twitter and Google+ for more tips and tricks.