What's New about Apple iPad Pro?
Up till now, there are a myriad of rumors pointing that Apple Inc. will make a big move on the next iPad - iPad Pro. What is more surprising of its new feature is that the 12.9-inch size, which is much larger than the screen of previous iPad, and slightly smaller than MacBook Air's 13-inch. What else we know about the new iPad? Move on!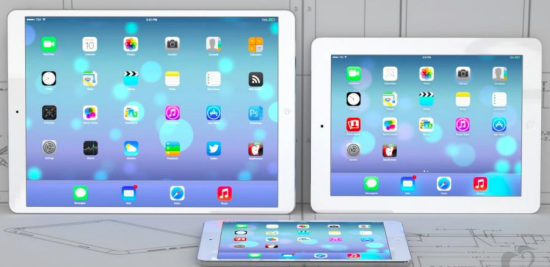 RELEASE DATE
An August report from Bloomberg suggested Apple planned to release the iPad Pro in early 2015, but an October report from The Wall Street Journal indicated that Apple delayed its planned December mass production of the larger tablet in order to focus its attention on producing more iPhone 6 Plus units to meet demand.
DISPLAY
Early rumors pointed towards a 12.9-inch display with a resolution of 2732 x 2048 and 265 pixels-per-inch (ppi), although some rumors have suggested the iPad Pro might be 12.2 inches rather than 12.9 inches. The most recent report from The Wall Street Journal maintains the device will carry a 12.9-inch display, as does a recently leaked industrial rendering.
DESIGN
The iPad Pro will likely adopt many of the design elements found in the current iPad, including an ultra thin chassis and narrow side bezels. Apple has been hard at work slimming down its products, and the iPad Pro may measure in at 7 mm, which is slightly thicker than the 6.1 mm iPad Air 2 and the 6.9 mm iPhone 6, but slightly thinner than the 7.1 mm iPhone 6 Plus. And the possible dimensions is 305.70mm x 222.60mm x 7.20mm, or 12 inches x 8.76 inches x 0.28 inches.
PROCESSOR AND RAM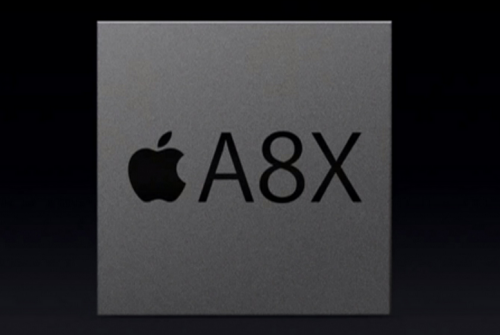 According to most rumors, the iPad Pro will ship with the triple-core A8X processor that was introduced with the iPad Air 2. Positioned as an upgrade to the A8 processor that was introduced with the iPhone 6 and 6 Plus, the A8X offers some significant performance improvements. According to a Geekbench 3 multi-core benchmark, the A8X processor in the iPad Air 2 is up to 55 percent faster than the A8 processor in the iPhone 6 and 6 Plus.
Though the majority of rumors thus far have suggested the iPad Pro will use the same A8X processor introduced with the iPad Air 2, one rumor has indicated that Apple has plans to introduce an updated, more powerful A9 processor in the device.
OPERATING SYSTEM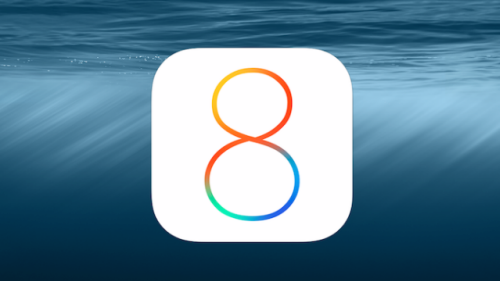 Apple's iPad Pro is expected to ship with a version of iOS 8, the company's newest operating system that debuted in September. Apple may be planning to introduce some upgrades to iOS 8 that could come alongside the launch of the iPad Pro, including split-screen multitasking.
Reference: macrumors
Recommended:
You are sure to notice that your iPad is slower than the time when it was new. Uninstalling some apps or deleting some photos manually is enough to fix the issue? NO! You cannot image how much spaces that you can not access to clean junk files completely. And it is possible to delete some important information mistakenly. Try MacCare freely to scan, select and clear junk files in on click! Completely, and safely!
You can follow MacCare on Facebook, Twitter and Google+ for more tips and tricks.