New rumor claims 'iPhone 6C' will be launched in November
Published on August 27 2015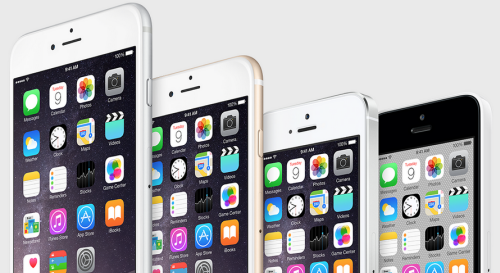 There are just weeks away of the launch of iPhone 6S and iPhone 6S Plus, Apple's newest lineup in 2015, but as for the successor of iPhone 5C, a new 4-inch iPhone dubbed by the rumor mill as the 'iPhone 6C', remains unclear.
When Apple upped the screen sizes last year, it did not offer an update to the iPhone 5C. This has led much speculation that Apple was saving an update for the 4-inch iPhone to the next year to allow the big screened iPhone 6 take the limelight. Since then, there are many conflicting reports over the release of Apple's next 4-inch iPhone. A Chinese media report indicates that Apple will actually release a smaller iPhone 6C in November.
There still does not seem to be any consensus on this matter. The new report says that Apple 's suppliers are ramping up to release the 4-inch model in November. Although Chinese report should always be taken with much skepticism, this is not an isolate report. Even Blass has claimed the 6C will debut alongside the 6S and 6S Plus, although offered no explanation for his comment. There was also a Digitimes report from March saying the same thing, There have been other claims of Apple ordering 4-inch screen production as well as an even weirder Chinese rumor that Apple is reading a 5-inch iPhone 6C.
On the other side of the coin, reputable analyst KGI's Ming-Chi Kou has repeatedly said that a 4-inch iPhone is not on the cards for this year but will in fact be launched in 2016. Two weeks ago, Digitimes mirrored these comments with iPhone 6C targeting a Q2 2016 launch window.
This is all very funny when compared to the sate of expectation for the flagship iPhone release, the iPhone 6S. Almost everyone agrees that the phone is coming early September, probably announced at an event on September 9th, with a focus on upgraded internals and the addition of pressure-sensitive Force Touch display. The casing looks almost identical to current iPhone 6.
Recommended:
Generally, it is unnecessary to do a lot of maintenance for iPad or iPhone. But various of apps as well as the gigabytes of cache files fill up limited hard drive quickly. Uninstalling some outdated or useless applications directly is enough to fix? NO! There are tons of caches that are much tightly packed away. MacCare will give you a best solution of improving iOS device performace, scanning every file, detecting all junks and freeing up space completely and securely!
You can follow MacCare Studio on Facebook, Twitter and Google+ for more tips and tricks.