Report: iMac with upgraded screen, processor could arrive soon
Published on August 5 2015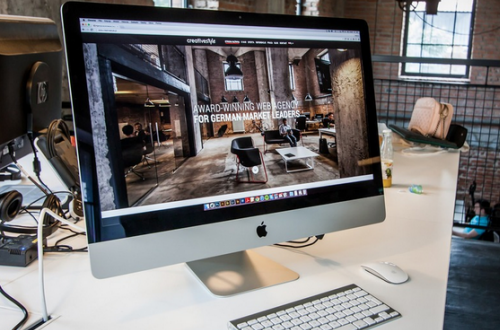 If you're looking to buy a new iMac, you might want to hold off just a bit.
Apple is reportedly gearing up to launch upgraded iMacs with improved displays and processors, according to an industry note from KGI Securities analyst Ming-Chi Kuo. The company is expected to sell 1 million iMacs in the third quarter with this upgrade.
This news comes from AppleInsider, which obtained the note to investors from the ever-accurate Kuo.
We haven't heard too much about the Apple desktop computer since the launch of the 27-inch 5K iMac, which hit the market last year. Meanwhile, Apple updated its full iMac lineup in September 2013 and launched a lower-spec budget iMac in June 2014.
However, a recent leak from Apple display supplier LG indicated an iMac with an 8K display could be a possibility. A 4K display could be coming for the 21.5-inch iMac, as indicated by a line of code in an OS X El Capitan beta, according to a report.
While an 8K display may seem unnecessary, a retina display for the smaller iMacs seems like an obvious move for Apple. Many of its core products now come with a retina display, with smaller iMacs a notable holdout.
As 9to5Mac states, back-to-school buying season is well underway, so it would make sense for Apple to bring out an upgraded iMac to appeal to students and institutions. Apple has also announced a back-to-school promotion for a free pair of Beats Solo 2 headphones with the purchase of a new Mac.
While we may soon find out more about Apple's iMac plans, display and processor upgrades would be a welcomed move.
Reference: Mashable
Recommended:
You are sure to notice that your Mac is slower than the time when it was new. Why? There are much cache files created by iTunes and others on your Mac, which take much spaces and weaken your Mac performance. Try MacCare freely to scan, select and clear junk files in on click! Completely, and securely! Plus, MacCare is able to free up your iPhone/iPad space to improve its performance perfectly.
You can follow MacCare on Facebook, Twitter and Google+ for more tips and tricks.