A pink iPhone 6S? Chinese site claims to have early leak
Published on August 19 2015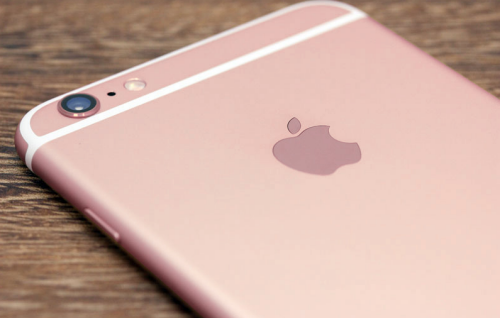 What's better than a gold iPhone? A pink iPhone, of course!
If new rumors, which surfaced on Tuesday, are accurate, the next version of Apple's popular smartphone could be getting a colorful, pink makeover.
However, before you get too excited, remember that we're just a few weeks away from a new iPhone update, a time that is always littered with all manner of Apple rumors.
That said, the Chinese site that purports to have had access to the pink iPhone shows off a number of photos that look the part, but could have just as well been photoshopped. But it's not just the new color the site claims to have knowledge of, the site also shows off promotional branding that refers to the new smartphone as the iPhone 6S.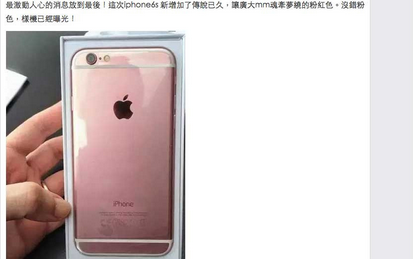 Whether the images on the Chinese site, surfaced by Cult of Mac, are fake or not, this is nevertheless a great look at what a pink iPhone might look like, and whether such a look is viable.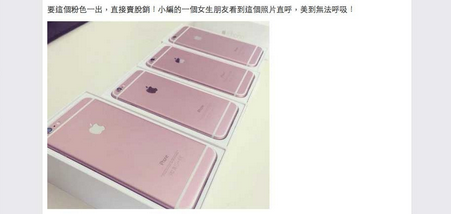 Adding pink to the current gold, space gray and silver line-up might make sense for some shoppers, but it seems like a departure from the luxury-oriented, high-end branding Apple has taken on since focusing more on Asia-based consumers.
Real or not, we'll know for sure in September, but in the meantime, you can decide whether you'd even want a pink iPhone checking out the site's variety of pink iPhone looks.
Reference: Mashable
Recommended:
Generally, it is unnecessary to do a lot of maintenance for iPhone. But various of apps as well as the gigabytes of cache files fill up limited hard drive quickly. Uninstalling some outdated or useless applications directly is enough to fix? NO! There are tons of caches that are much tightly packed away. MacCare will give you a best solution of improving iOS device performace, scanning every file, detecting all junks and freeing up space completely and securely!
You can follow MacCare Studio on Facebook, Twitter and Google+ for more tips and tricks.