Apple TV usage is surging -- at the expense of Mac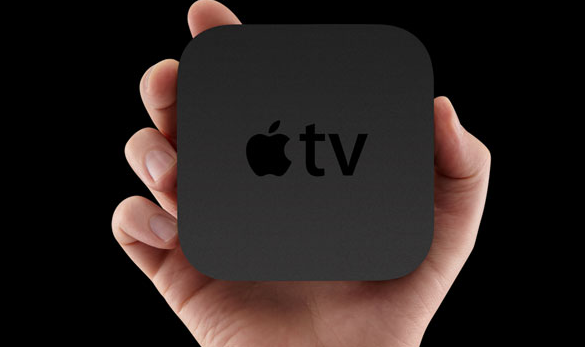 Apple TV appears to be the hobby people keep coming back to.
The computer maker's streaming-media box saw its share of TV Everywhere viewings doubled at the beginning of this year from the end of last, outstripping main rival Roku, according to a report from Adobe.
That may not be a home run for Apple: It appears much of the growth is people swapping in their Apple TV for the online video they previously watched on desktops and laptops.
"If you look at the Mac access, it's dropping," said Tamara Gaffney, a principal analyst for Adobe Digital Index and the lead analyst on the latest report. "For Apple, they're transitioning the lover of their computers into a lover of the Apple TV device."
Online video is exploding, as more people watch on-the-go from mobile devices and more programmers put in-demand content on the Web. That's created a boon for makers of so called "over-the-top" boxes like Apple TV, which hook up to televisions to play online video on the living room's big screen. But for Apple, this rapid growth could have hidden dangers: It means demand is soaring for one of its lowest priced products at the expense of some of its priciest, and it means the services on streaming-media boxes grow in importance compared with the hardware.
Adobe examined consumer video viewing and browsing behavior from the first quarter of last year through the first quarter of 2015. The data was aggregated from more than 500 billion visits, more than 200 billion online video starts and 2.8 billion TV Everywhere authentications for premium video content.
TV Everywhere is the traditional TV industry's gateway system for putting their shows online -- if you've ever been asked to enter your cable or satellite service password before viewing a show or a movie, that's a TV Everywhere authentication.
Adobe found that Apple TV represented 10 percent of TV Everywhere authentications in the first quarter, up from 5 percent in the final quarter of last year. That surpassed Roku, which had an 8 percent share in the latest period, up one percentage point. Gaffney said the data indicated Apple TV was a popular holiday present and noted its share may jump again once Adobe can examine data collected after Apple cut the price of the box to $69 from $99 in March.
A caveat about these standings: TV Everywhere authentications aren't the full picture of online video viewing. They don't include time spent watching free video and content delivered by subscription services like Netflix.
Reference: Cnet
Recommended:
You are sure to notice that your Mac is slower than the time when it was new. Uninstalling some apps or deleting some photos manually is enough to fix the issue? NO! You cannot image how much spaces that you can not access to clean junk files completely. And it is possible to delete some important information mistakenly. Try MacCare freely to scan, select and clear junk files in on click! Completely, and securely!
You can follow MacCare on Facebook, Twitter and Google+ for more tips and tricks.