Apple showcases LGBT Pride in special section of iTunes
Published on June 29 2015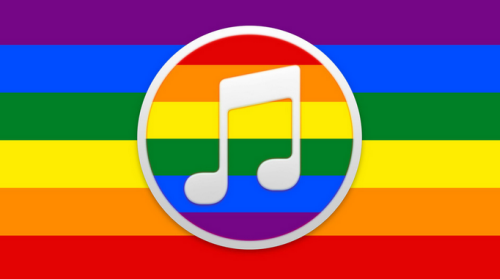 iTunes is now decked out to celebrate LGBT pride.
Apple revealed the new Pride-themed section of iTunes Friday. The section highlights books, apps, movies, music and podcasts that celebrate LGBT civil rights.
in the featured LGBT Pride section, Apple notes the historical significance of the month of June for the LGBT community, with the anniversary of the Stonewall riots, which many consider to be the start of the LGBT civil rights movement.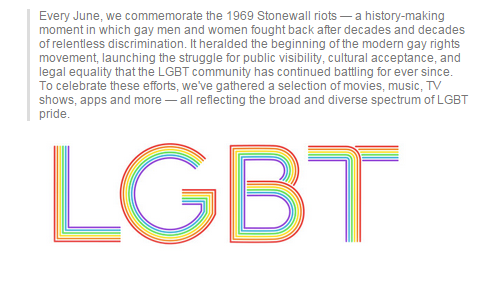 In the featured section, which you can find here, Apple highlights movies, music, TV shows, podcasts apps and books that reflect "the broad and diverse spectrum of LGBT pride." These include movies and documentaries, like Milk and The Case Against 8 and books.
One of the featured apps, PRIDE Study, is also the latest ResearchKit-enabled app to hit iTunes. The app, created by researchers at the University of San Francisco, will enable "the first longitudinal health study of LGBTQ people today," according to USF.
The goal is to help scientists understand health issues unique to LGBT people in order to help improve their overall health. Initially, the app will enable participants to vote on health topics they want researchers to investigate, like whether LGBT people may be at more at risk for certain types of cancers, for example. Participants will then complete annual questionnaires about their health, which will inform the scientists' research.
Reference: Mashable
Recommended:
You are sure to notice that your Mac is slower than the time when it was new. Why? There are much cache files created by iTunes and others on your Mac, which take much spaces and weaken your Mac performance. Try MacCare freely to scan, select and clear junk files in on click! Completely, and securely! Plus, MacCare is able to free up your iPhone/iPad space to improve its performance perfectly.
You can follow MacCare on Facebook, Twitter and Google+ for more tips and tricks.