Apple's Worldwide Developers Conference: Join us June 8
Another year, another Apple developer conference. And this time around is sure to have plenty of news to keep people talking.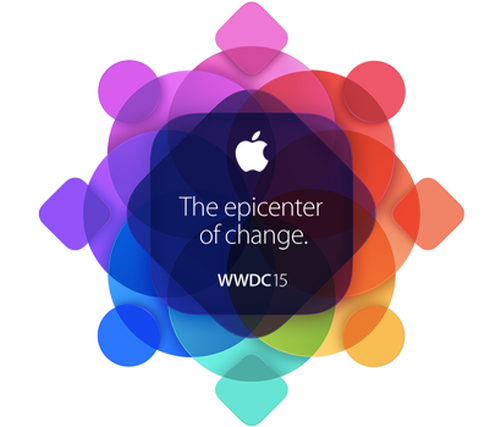 Apple will host its Worldwide Developers Conference from June 8 to 12 at Moscone Center in downtown San Francisco. It will kick things off at 10 a.m. PT on June 8 with a keynote hosted by Apple CEO Tim Cook.
CNET will be on hand to bring you all the news, commentary and photos from the event.
More than 5,000 developers -- those lucky enough to win a lottery to buy a $1,599 ticket -- will descend on the city for the conference. Along with new software announcements, WWDC will include more than 100 technical sessions on a range of topics for using the latest mobile and computer technologies.
WWDC is one of Apple's most important events of the year. The company uses the two-hour keynote at the start of the week to introduce its newest software, including updates to its mobile and computer operating systems. Apple is one of the few companies that makes its own hardware and software, something that has given it an advantage over rivals in the past. As competitors try to mimic Apple's strategy, it's vital for the company to keep updating its software and add new services that keep users in its ecosystem.
This year, the company is expected to show off the changes it has made to its iOS and Mac OS X software. Apple also will give details about its new music streaming service, which it has been building since it bought Beats for $3 billion last year. The company likely will talk about its HomeKit home automation software, Apple Pay mobile payments service and its tools to help developers create apps.
Another topic sure to get some stage time at WWDC is Apple Watch. This year's developer conference comes only a couple months after the launch of Apple's first smartwatch, which costs from $349 to $17,000 and comes in a wide variety of finishes, sizes and bands. Apple Watch is the company's first new device since the "magical" iPad in 2010 and the first new product under Cook's tenure. It's vital that Apple shows that it's still an innovator without co-founder Steve Jobs and that it can expand beyond its core iPhone market, which has made up more than two-thirds of sales in the past couple quarters.
The smartwatch has had some struggles since it hit the market April 24, including limited supply and a less-than-smooth rollout. Currently, Apple Watch is only available for sale online, and some models are backordered until July. UBS analyst Steven Milunovich in early May said Apple had "somewhat botched the Watch introduction." Apple Watch users also have criticized the functionality of the apps on the smartwatch, which are simply extensions of smartphone apps. They're largely useless unless Apple Watch is connected to an iPhone.
One of the most anticipated upcoming Apple products is an updated Apple TV box and online video service, as well as the ability to make apps for the company's TV box. But Apple may not talk about TV during its keynote, instead saving the news for later this year as it continues securing deals with content providers.
Preference: Cnet
Recommended:
You are sure to notice that your Mac is slower than the time when it was new. Uninstalling some apps or deleting some photos manually is enough to fix the issue? NO! You cannot image how much spaces that you can not access to clean junk files completely. And it is possible to delete some important information mistakenly. Try MacCare freely to scan, select and clear junk files in on click! Completely, and securely!
You can follow MacCare on Facebook, Twitter and Google+ for more tips and tricks.