Will Rumored iPhone 6S Come in Rose Gold?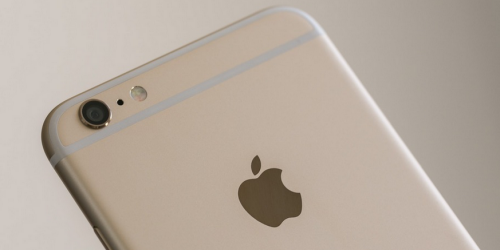 How would you like a rose gold iPhone to match your $17,000 rose gold Apple Watch?
According to a KGI Securities research note obtained by AppleInsider, the next iPhone, believed to be called the iPhone 6S, will come in a rose gold color option, joining the silver, space gray and gold options that Apple currently offers.
The report doesn't state whether the rose gold color will be made from 18-karat rose gold, as the Apple Watch is, or if it will simply be anodized aluminum.
The report also claims the back camera will get a resolution boost from 8 megapixels to 12 megapixels. This makes sense as well. While improvements have been made to low-light performance and various modes — like time-lapse and slow-motion video recording — have been added in over the years, Apple has stuck with 8 megapixels since the release of the iPhone 4S in 2011, even though competitors have leapfrogged it with 13, 16 and even 20 megapixel smartphone cameras.
In addition to the new color and improved camera, the iPhone 6S will reportedly have a faster A9 processor, 2GB of RAM (an upgrade from the 1GB in the iPhone 6 and 6 Plus) and a display that utilizes the pressure-sensitive Force Touch technology first introduced on the Apple Watch.
Lastly, the report states the new iPhone will have improved sound and a sapphire glass could be used on the 5.5-inch iPhone 6S Plus version. Apple was reportedly planning to release the iPhone 6 and 6 Plus with scratch-resistant sapphire glass, but plans were ditched when its partners couldn't provide the yield rates necessary.
If Apple follows its annual release, we should see the iPhone 6S and 6S Plus pop up around September or October.
Reference: mashable
Recommended:
You are sure to notice that your iPhone is slower than the time when it was new. Uninstalling some apps or deleting some photos manually is enough to fix the issue? NO! You cannot image how much spaces that you can not access to clean junk files completely. And it is possible to delete some important information mistakenly. Try MacCare freely to scan, select and clear junk files in on click! Completely, and safely!
You can follow MacCare on Facebook, Twitter and Google+ for more tips and tricks.