MacCare - A New Released Cleaning, Maintaining and Securing Utility for Mac & Freeing Up Space Tool for iOS Device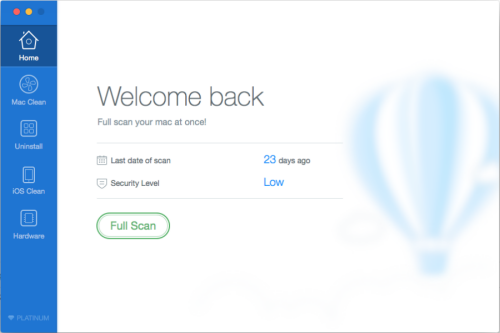 MacCare, a rising software developer focusing on Mac OS X and iOS, launched the first genration of flagship software - MacCare on April 1st, 2015. It is definitely a good news for Mac OS X & iOS users for its excellent ability of cleaning, maintaining and securing Mac OS X. What's more, MacCare is also good at freeing up iOS device space.
"Our design concept of the new MacCare is creating a powerful Mac OS X cleaner, optimizer and protector. At the same time, our developer team has considered that people who use Apple Mac would also probably hold some iOS devices," says Archibald Parker, CEO of MacCare. "So, the newborn MacCare we can touch today is not only able to keep your Mac in smooth, quick and riskless running, but also improve your iDevice performance by retrieving considerable disk space in one click."
MacCare Key Features:
MacCare scans every file on Mac to clean junk files, check security status and detect virus & trojans in one click. It is an excellent helper to fully take care of your Mac as well as iOS device for better performance.
Perfect Mac Clean Module - Clean 8 types of junks on Mac completely and securely.
Smart Uninstall Module - Uninstall entire App files and manage plugins & extensions.
Exclusive Home Module - Full scan mac to protect Mac from any security risks.
Flexible Windmill Widget - Monitor Mac performance, including RAM, CPU and Net usages, and release some RAM for better experience.
Clever Hardware Module - Offer battery usage information of Mac and Bluetooth-connected device. And grasp hardware parameters like processor and storage.
Talented iOS Clean Module - Connect iOS device and free up space in case of insufficient storage or dull app.
Tech Specs
MacCare is fully compatible with Mac OS X 10.7, 10.8, 10.9 and 10.10. And 15MB of free disk space is needed.
About MacCare
MacCare is a small group of young people who are not only geeks of Mac OS X and iOS, but also super fans of it. The developer team devotes to creat more easy-to-use, functional and effective software for every user enjoying wonderful Mac & iDevice experience. At the same time, it guarantees the lifelong free technical support and 24-hour customer service to meet needs of users greatly. For more information of MacCare, please visit: http://maccaresoft.com/.
Contact
If you have any problem, please feel free to contact the support: support@maccaresoft.com.