Apple Maps will reportedly get transit directions in iOS 9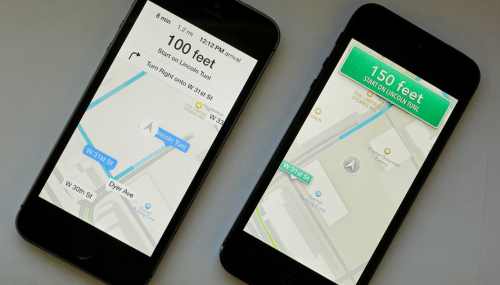 In a move that's years overdue, Apple is reportedly bringing subway directions to its Apple Maps platform. But only people who live in one of six cities will be able to use the feature out of the gate.
According to a 9to5Mac report, Apple is gearing up to launch mass transit directions with the release of iOS 9. The first batch of cities to get the feature include New York, San Francisco, Toronto, London, Paris and Berlin.
Apple is expected to show off iOS 9 for the first time at its annual Worldwide Developers Conference in San Francisco in early June.
The report noted that Apple would add transit directions to more cities in the future via over-the-air updates, which do not require users to install a whole new operating system.
Tokyo and Boston are believed to be next on Apple's priority list. Apple is also looking into adding support in China but it's unclear as of now which cities will be represented.
Transit directions were originally expected to launch with iOS 8, but the feature was pulled due to internal issues and a lack of support in major cities.
Apple Maps debuted without transit directions back in 2012, when the company replaced the existing Google Maps app with its own mapping software for iOS 6. Not only was it panned for omitting transit directions, it had faulty navigation, showed broken roads and satellite views and distorted national monuments.
While transit directions should have been included years ago — and six cities in three years seems like a small accomplishment — let's hope the company was holding out until they got it right.
Reference: mashable
Recommended:
Generally, it is unnecessary to do a lot of maintenance for iPhone. But various of apps as well as the gigabytes of cache files fill up limited hard drive quickly. Uninstalling some outdated or useless applications directly is enough to fix? NO! There are tons of caches that are much tightly packed away. MacCare will give you a best solution of improving iOS device performace, scanning every file, detecting all junks and freeing up space completely and securely!
You can follow MacCare Studio on Facebook, Twitter and Google+ for more tips and tricks.