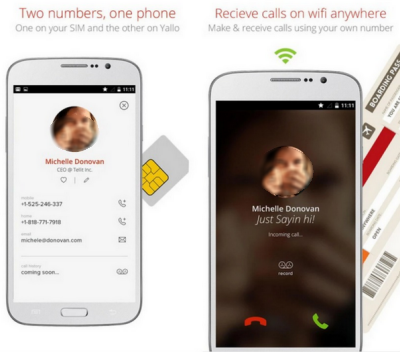 Yallo's VoIP (voice over IP) calling app aims to make phone calls easier by providing a range of productivity tools you can use to enhance your calls. The app has in-call recording, call-captioning and has international calling plans that let you keep your existing number if you want.
Keep an eye on: The developers say an iOS version is in the works so iPhone users stay tuned.
Pro-tip: The app supports Wi-Fi calling so you can still make and receive calls without a cellular connection.
Free: Android
WifiMapper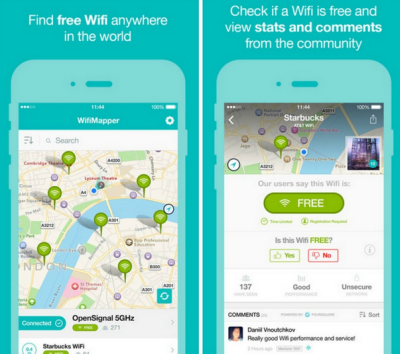 As the name suggests, WifiMapper's goal is to provide comprehensive listings of publicly available Wi-Fi hotspots around the world. The app's creators say it has listings for more than 2 million networks, and it uses special algorithms to weed out the ones that aren't actually free.
Keep an eye on: The app pulls in data from Foursquare to surface performance reviews as well as any password information about nearby networks.
Pro-tip: The app relies on feedback from users, who provide information on the performance of individual hotspots and highlight ones that aren't actually free.
Free: iOS
Sunrise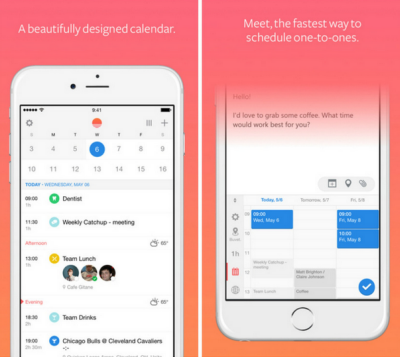 Microsoft's Sunrise calendar got a big 4.0 update this week that added a new keyboard to the app that is meant to make it easier to view your availability and schedule meetings. The idea is that instead of switching apps to see your calendar while in a message, you simply open up a separate keyboard to get an overview of your agenda.
Keep an eye on: On iOS you have to add the keyboard as you would with any third-party keyboard through your main Settings menu. Similarly, Android users can manage their keyboards from their devices settings under "language and input."
Pro-tip: After you choose your availability, the app will send this info as a link the recipient has to open to manually select their preferred time slots. Also, when tweaking your third-party keyboards in iOS, pay attention to the order so the ones you use most often appear first.
Free: iOS and Android
Dead Eyes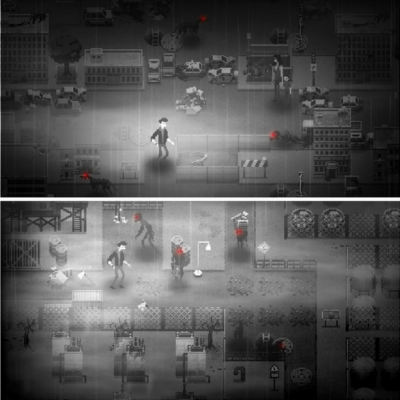 The premise of the zombie-themed strategy game is like many zombie stories: The game's hero must navigate streets filled with the newly undead to get supplies and stay alive. But Dead Eyes is less of an action thriller and more of a puzzle game. Each time you make a move, the zombies also move and you must try to stay one step ahead.
Keep an eye on: The in-game tips, which provide vital information about how to outsmart the zombies.
Pro-tip: There are different types of zombies and each one moves and reacts differently so pay attention to all the zombies in the frame, not just those closest to you.
$3.99: iOS
BitTorrent Bleep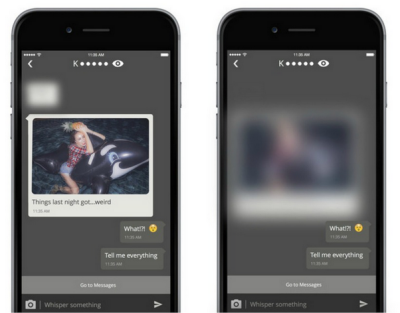 You probably know BitTorrent for its file-sharing service but the company also makes an encrypted messaging app, which was just released on iOS. The privacy-focused app is aimed at the security conscious: All messages are encrypted in a way that no user information, messages or encryption keys ever leave your device, which BitTorrent says safeguards messages from hackers.
Keep an eye on: The app's "Whisper" mode, which adds an extra layer of security. All messages sent as whispers disappear as soon as they are read.
Pro-tip: You don't need to provide your name or any other personal information to use the app as people are identified by nicknames only. But friends can still find each other once they verify their phone number by searching their contacts list.
Free: iOS and Android
MacCare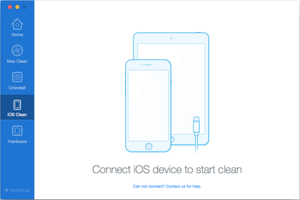 You are sure to notice that your iPhone is slower than the time when it was new. Uninstalling some apps or deleting some photos manually is enough to fix the issue? NO! You cannot image how much spaces that you can not access to clean junk files completely. And it is possible to delete some important information mistakenly.
Keep an eye on: Connect your iPhone or iPad with Mac, and then scan every file here to remove junks completely and safely! What's more, it is able to clear, protect and optimize your Mac in one click.
Pro-tip: MacCare provides a floating window pined anywhere according to your need, tell you the usage of CUP, RAM and network, and accelerate your system immediately!
Mac and iOS
Reference:mashable.com
You can follow MacCare Studio on Facebook, Twitter and Google+ for more tips and tricks.