How to Speed Up Your Apple Mac and iOS Devices?
Published on April 24 2015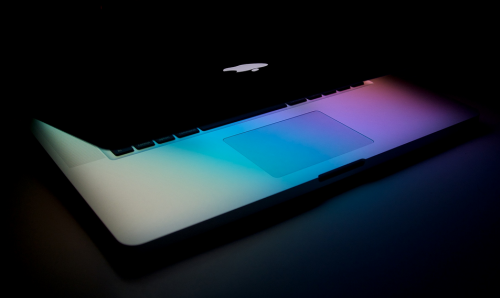 2015 Spring Clean is coming! Many people are gearing up for a great clean, house, yard, car...
When you are brushing the dust on your Mac, maybe, you also want to clean up it internally, for the Mac is running slower and slower. The following article will share several good tips for you to speed up Apple Mac, and free up your iPhone & iPad.
Check What Stars Up
Many applications would be set as automatic open during the installation, which would cause that taking a longer time to load your Mac OS than normal. Generally, you would never need most of them at the beginning. Click System Perferences > Users and Groups, and a windows would be popped up and show the Login Items of your Mac. Just uncheck the apps you don't touch when launching Mac.
Uninstall Needless Applications
There are must quite a few unnecessary apps on your Mac, take up space, effect operation speed. Why not throw it away?
MacCare can keep track of all applications installed and uninstall completely. You just need to double-click to open MacCare and then choose Uninstall, it will list the apps one by one according to your use frequency. It also provide a search bar to get the special app immediately. What's more, the Mac cleaner helps you to manage Plug-ins and extensions.
Delete Log Files
Every Mac must store piles of log files, and your is no exception. And the amount will be growing. How to find the log files? Go to Finder > Applications > Utilities > Console, and then all log files would be listed up.
Recheck Safari Setting
It is highly recommended to remove some files automatically when you use Apple Safari, such as preview images, website icon, to keep your space clearer. Click Safari > Reset Safari, and you can view the following windows.
Space Free Hard Driver
It is time to download some tool like AppZapper to take a gander at your apps folder. Although, you can right-click some Application icon and choose Move to Trash to uninstall easily, it is completely? NO! There are many related apps folders are hided in some place. Freely try AppZapper to clean apps and folders in one lick.
Besides these tips on cleaning up Mac, how about iOS devices, iPhone and iPad?

MacCare mentioned in the second method-Uninstall Needless Applications also has a pretty performance in freeing up iOS device space. Connect your iPhone or iPad to Mac, and MacCare enables you to scan and delete junk files. You can reset assured that all your important information would not be cleaned.